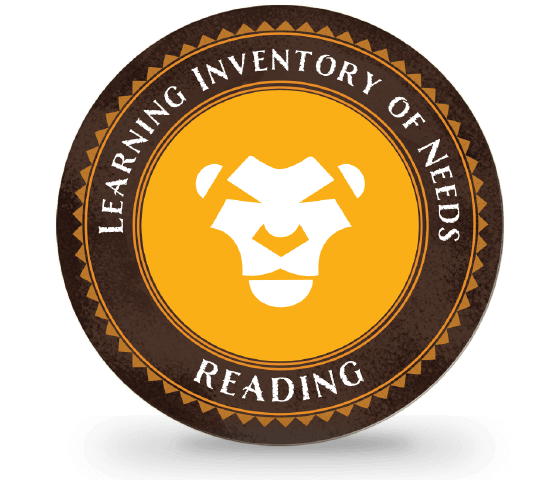 LION/LEON
The Learning Inventory of Need (LION) in English and Spanish (LEON), is a comprehensive, adaptive reading assessment for students grades KG – 12 (KG – 6 for Spanish).  Student results include an independent and instructional reading level for fiction and nonfiction, as well as foundational focus skills to assist teachers in remediation, enrichment, and guided reading lessons.  The complete suite of results provides teacher lesson plans, small group activities, student-based online games, and leveled running records for one-on-one sessions.  A complete and comprehensive literacy RTI/MTSS tool.

LION for Reading Safari Library
Decodable Books
Decodable books are for students who need reinforce the reading skills they are learning.  Each of the books covers a particular letter or pattern.  These books also include high-frequency words broken out into "flash" and "heart" words.  Flash words are ones that students will know "in a flash" because of their predictable spelling and letter patterns.  Heart words, or words they need to know "by heart" because they have irregular sound or spelling patterns.
Select the link below to see the e-books available for that level.
LLL 000
LLL 025
LLL 050
LLL 075
Leveled Books
Leveled books help students practice reading connected text for a variety of subjects.  Ideally, students should be attempting leveled books at their instructional level or even a little bit higher.  These books include words they should know or can figure out in context.
Select the link below to see the e-books available for that level.