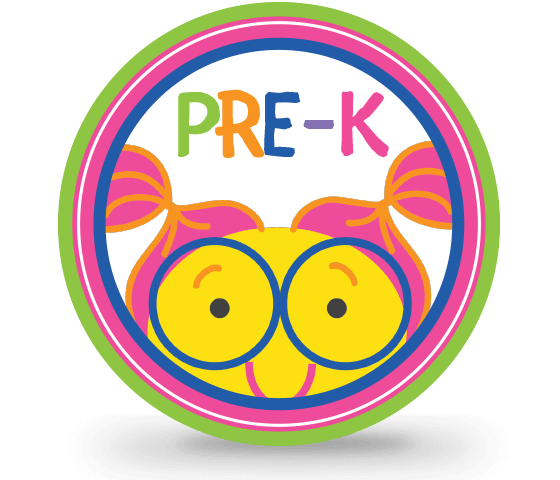 Pre-Kindergarten Assessment
Pre-Kindergarten Assessment
Liberty Source has been successfully helping pre-kindergarten teachers assess and instruct their students.  We offer several different types of assessments - from one-on-one observational assessments to independent student assessments, or a hybrid of part independent and part teacher-led. Teachers can find the best way to assess their students and use the powerful Tango reports to group their students, find activities to reinforce skills, and re-assess the students.
LION/LEON for PK
The Learning Inventory of Need (LION) and the Spanish version, Lecciones de Evaluación basado en Objectivos y Necesidades (LEON) pre-kindergarten assessment covers the major early literacy domains.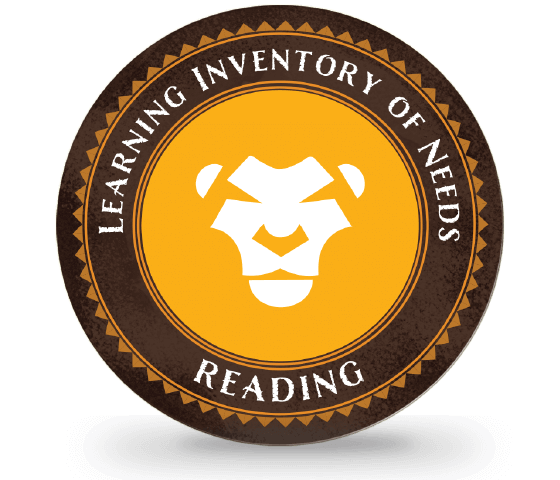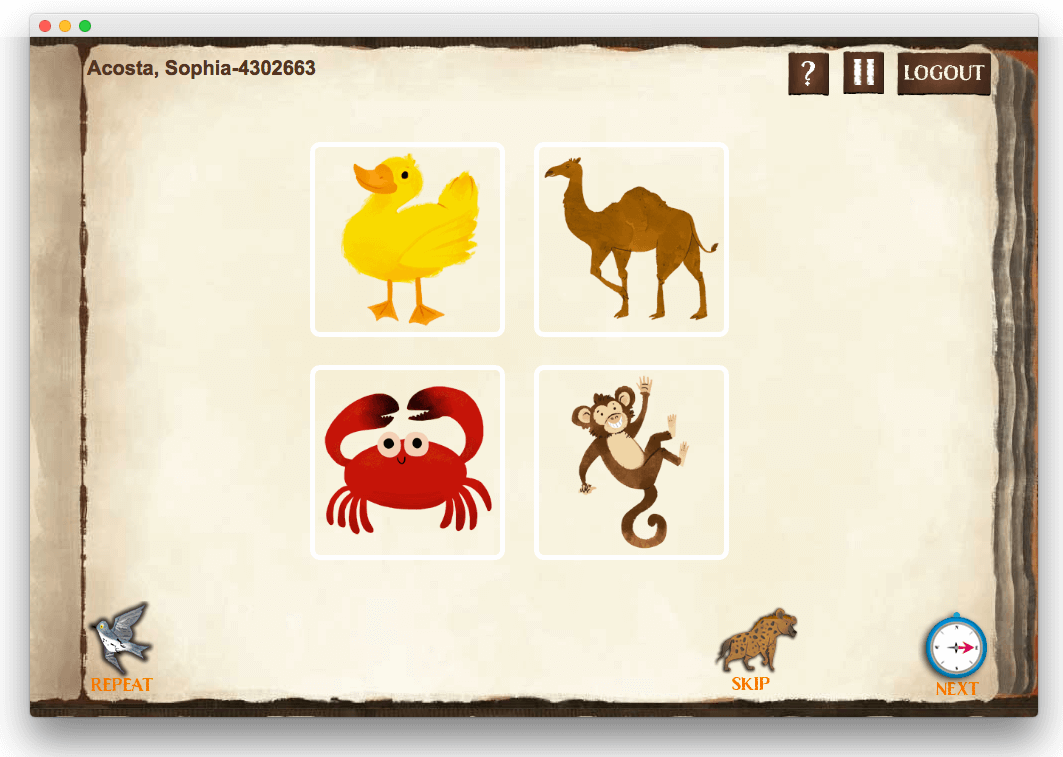 Early Literacy Skills
Students will be guided through items regarding:
• Pre-Reading
• Reading Engagement
• Uppercase Letter Name/Letter Sound
• Lowercase Letter Name/Letter Sound
• Rhyming
• Vocabulary
• Initial Sound Identification
• Listening Comprehension
• Separating Words in a Sentence
• Making Compound Words
• Separating/Blending Syllables
• Onset-Rime
Administration
The assessment is broken up into 4 parts. The first three parts can be done independently on a computer by the student or one-on-one with the teacher. The fourth part is teacher administered only.
CIRCLE/C-PALLS+
CIRCLE/C-PALLS+ was developed by the Children's Learning Institute at the University of Texas Health Science Center. Evaluating pre-kindergarten literacy, math, science, social studies, early writing, and social development - as well as critical skills for all Head Start domains.
CIRCLE/C-PALLS+ is available in English and Spanish.
Features
Tango Rx for CIRCLE/C-PALLS+ expedites the assessment process, records audio of the student's rapid letter and vocabulary tasks for further analysis, and provides valuable one-on-one time with each student.
Platform Options
Available on the iPad or web browser so teachers can select which platform best fits their situation and set of students.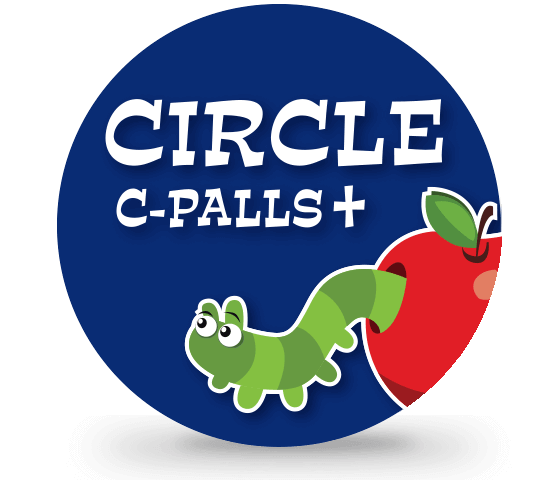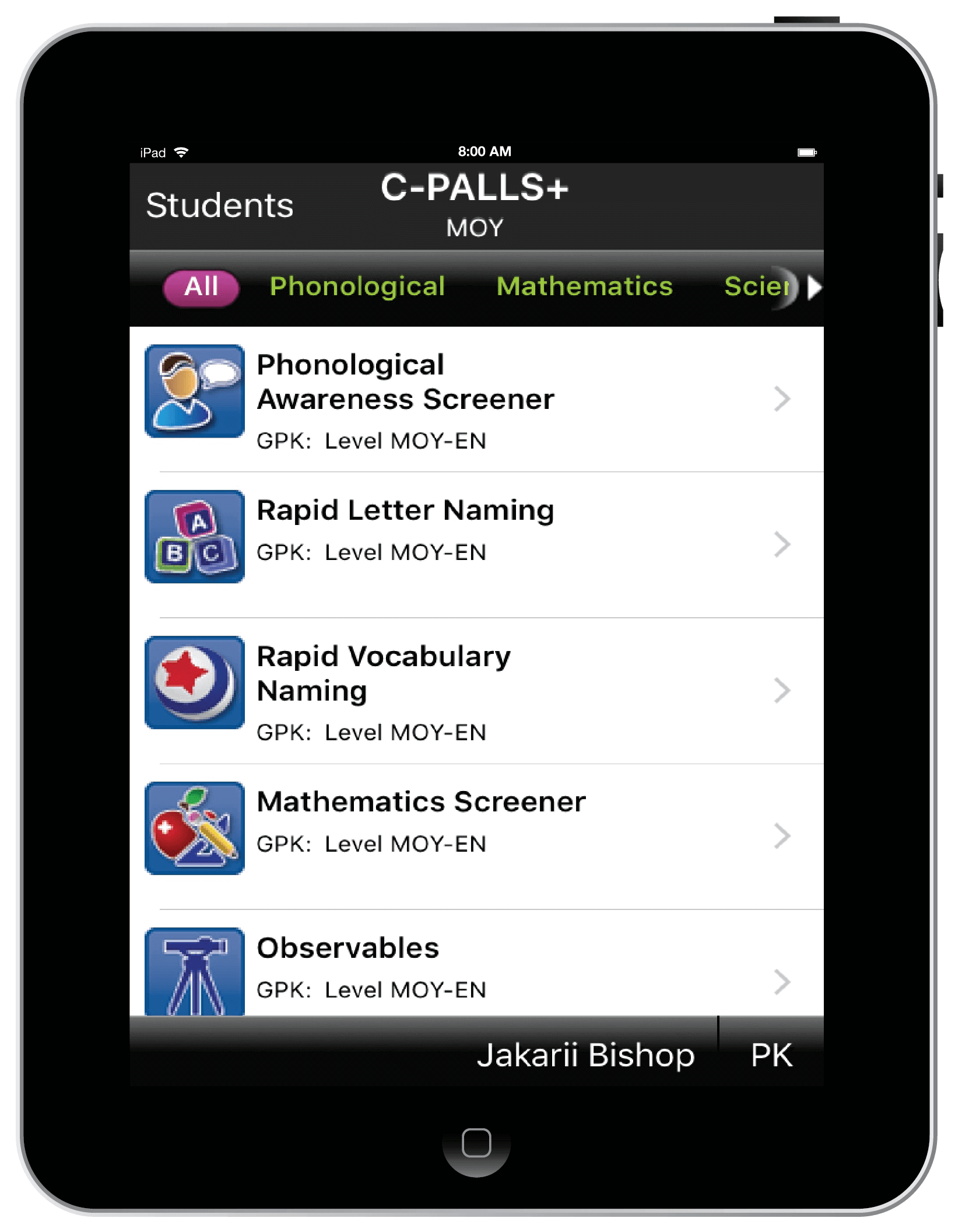 PK Progress Monitoring
Based on teacher feedback and research, Liberty Source has created quick progress monitoring probes for Letter Name, Letter Sound, Vocabulary, and Rhyming. These 1-2 minute checks can be done between ANY beginning, middle, and end of year assessments to evaluate a student's progress regarding these skills.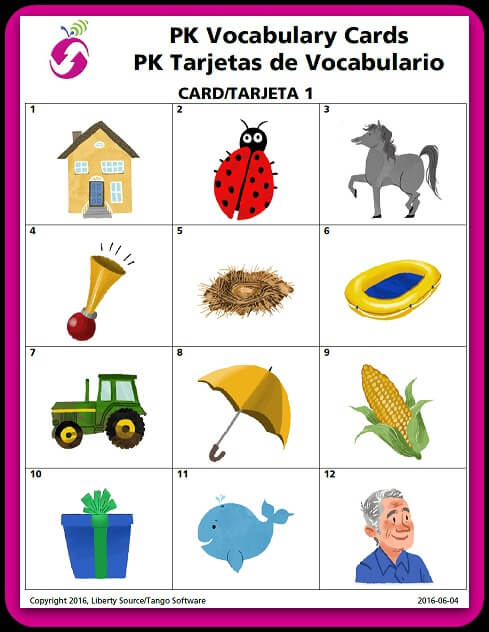 Rhyming/Rimas

Rhyming/Rimas
12 sets of items for Rhyme Identification (Do these words rhyme?) and Rhyme Generation (Tell me a word that rhymes with...)
Letter Name-Sound/Nombre-sonido de letra

Letter Name/Nombre de letra and Letter Sound/Sonido de letra
12 sets of probes where students will name each letter and generate its sound.
Vocabulary/Vocabulario

Vocabulary/Vocabulario
12 sets of probes where students have to identify the picture.
Ready to learn more about Pre-kindergarten testing? 
Contact us and we will be in touch.